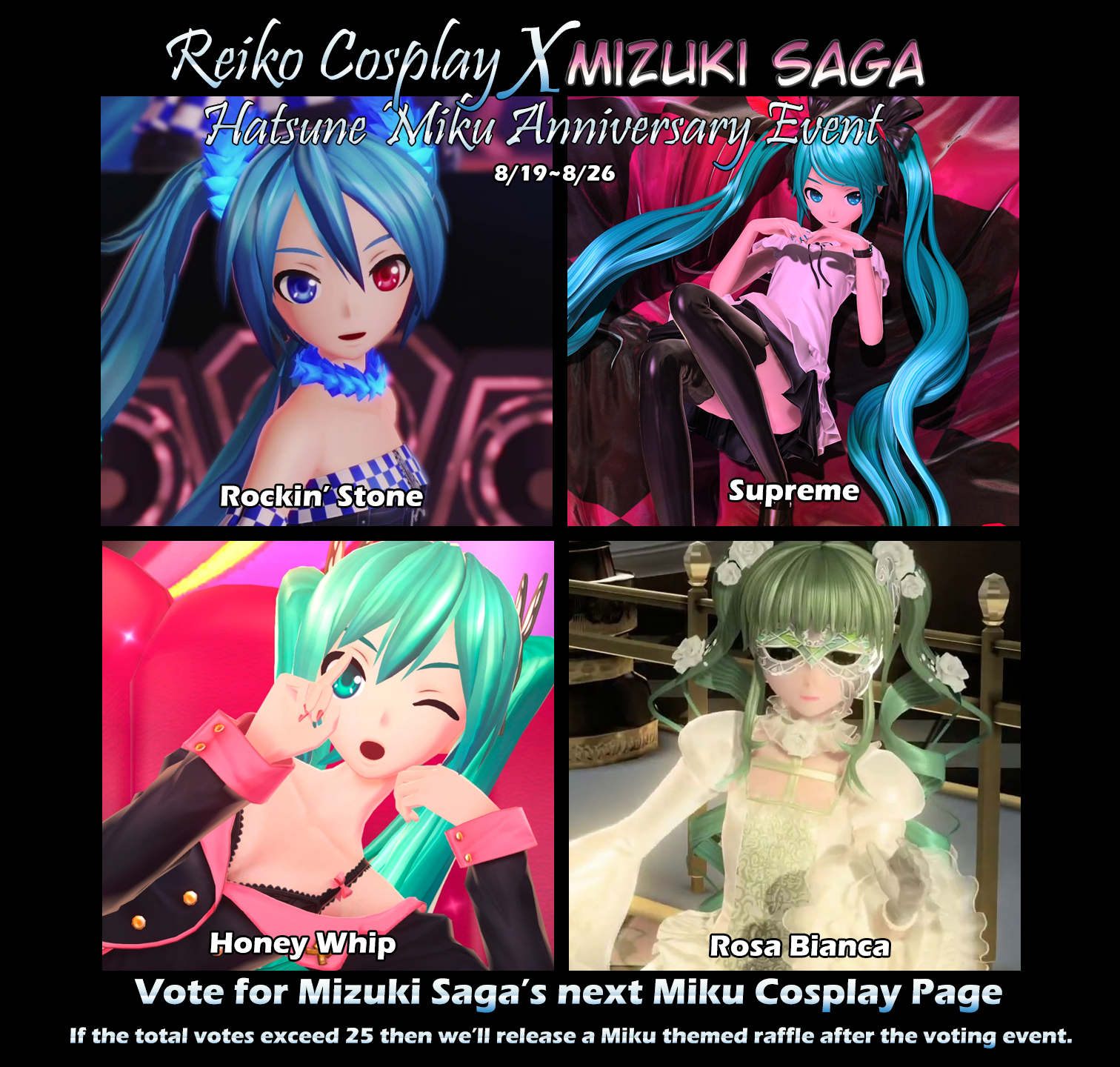 https://magientertainment.com/megami/2020/08/19/reiko-cosplay-x-mizuki-saga-hatsune-miku-anniversary-voting-event/
The next part of the Mizuki Saga X Miku Anniversary is now live.
You can vote for one of the 4 outfits via out main site.
The winning outfit will be adapated in a comic in 2021.
More votes we get then the more stuff we'll unlock for our event.